Leaders in Dental Implant Restorations
The certified dental technicians at our fixed dental laboratory in Asheville, NC are experts in digital dentistry. This ensures consistency, quality and accuracy when creating dental implant restorations. As leaders in dental implants, we can also serve as a resource and are always available to help, whether you have questions about which implant system to use or you need assistance with case planning.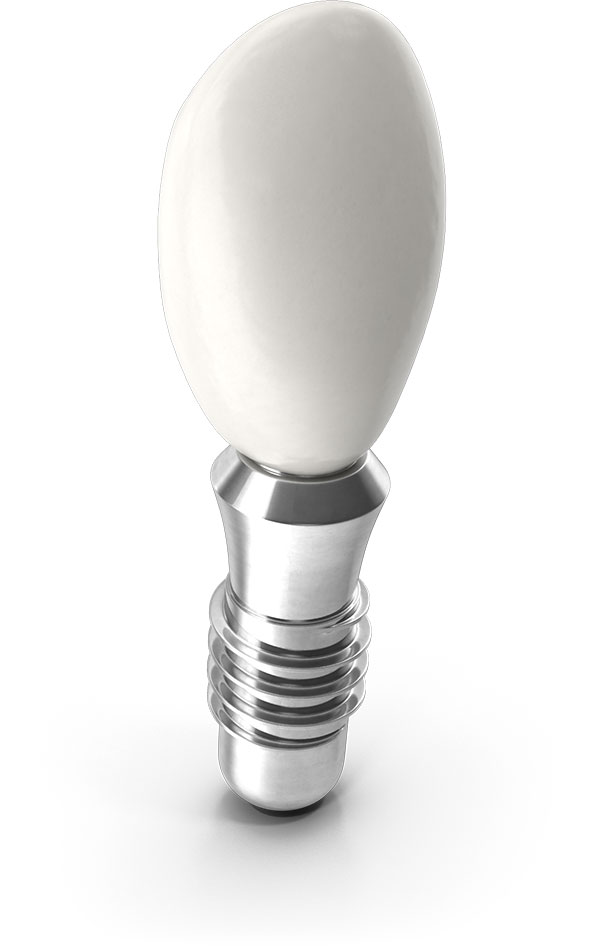 Mountain Dental Lab offers custom-designed abutments through FDA-approved manufacturer Atlantis™. Our technicians have expertise in Computer-Aided Design and Computer-Assisted Manufacturing (CAD/CAM) technology. Our CAD abutments are tissue-specific, meaning they're designed to establish proper tissue support and emergence profile, and provide superior functionality, which ultimately increases the seating success and overall life of the restoration. Custom-made for each case, CAD abutments are a superb choice for aesthetics and long-term viability.
Stock Dental Implant Parts
Mountain Dental Lab also utilizes stock dental implant parts (impression copings, replicas/analogs, abutments, etc.) by all major implant manufacturers, ranging from Nobel Biocare™ to Zimmer™.
Our experienced technicians use CAD design for fabricating milled Overdenture and Hybrid bars as well. The bars provide an excellent foundation for restorations and allow for a more predictable, precise fit.